CCWN Time Capsule: Honouring 55 Years in Community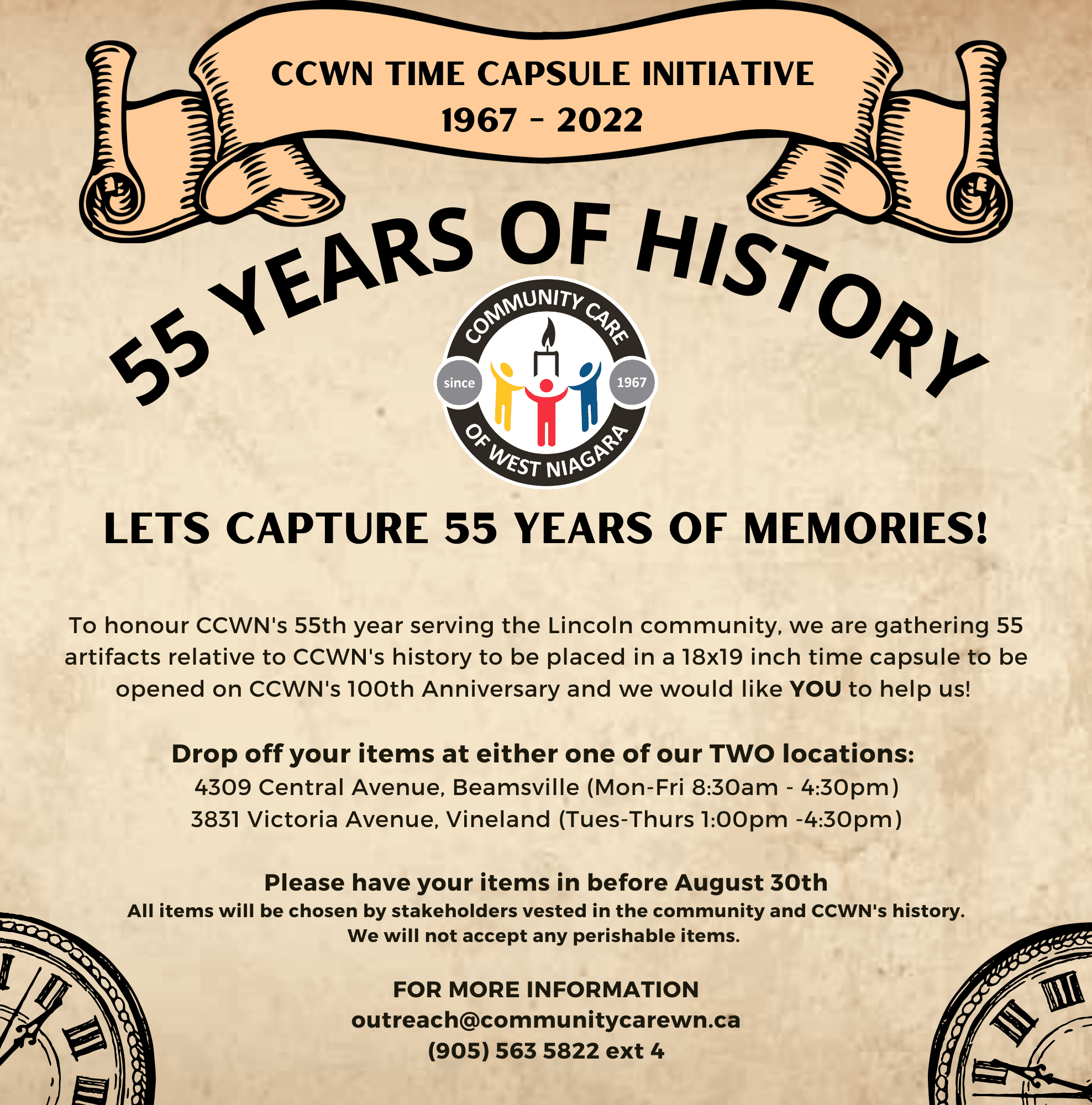 ---
What Goes in a CCWN Time Capsule?
Newspaper clippings (1967-present)
Photographs
Letters
Invitations
Biographies
Thoughts/poems
Local grocer flyers
Old Legal documents
Stamps/coins
Obituaries
CCWN Memorabilia
Written Memories
Receipts
Blueprints

AND MORE!
2022 Time Capsule Ideas for Community Care of West Niagara
Please take the time and jot some of your CCWN memories down!
There's no time like the present, and you know, time flies when you are having fun!
1.
2.
3.
4.
Completed lists can be emailed to outreach@communitycarewn.ca or stop by to drop yours off at our Beamsville or Vineland location! Please feel free to also attach/include any "artifacts" (newspaper clippings, photographs, memorabilia, etc.)
For those of you who wish to have your item returned if not selected for the time capsule, please ensure you provide your name and phone number at the time of drop-off.

We will carefully store all artifacts and ensure a safe return.

 

We kindly ask that you keep the size of the time capsule in mind when selecting your items as well (18x19 inch).

 

Thank you!
Questions about our programs?   Looking to Volunteer?
Contact Community Care of West Niagara today!