ATTENTION!!  
CCWN Clients - access to food & services has been restricted due to COVID-19
Please call ahead to place your request for needed items.           
905-563-5822 
As a precaution, we are pre-packing  your items and
will arrange to meet you at the back door. 
---
THANK YOU FOR YOUR PATIENCE AND UNDERSTANDING AS WE TAKE STEPS TO KEEP OUR
CLIENTS, DONORS, VOLUNTEERS AND STAFF SAFE!
Community Care of West Niagara
has made changes to our operations to
support our community through this
difficult time. 
ALL FACE TO FACE MEETINGS &
APPOINTMENTS INCLUDING 
THE INCOME TAX PROGRAM
HAVE BEEN POSTPONED UNTIL
FURTHER NOTICE.
FOR SERVICE PLEASE GO TO THE BACK DOOR, RING THE DOORBELL  &  WAIT FOR A STAFF MEMBER.
For more info: 905-563-5822  
reception@communtiycarewn.ca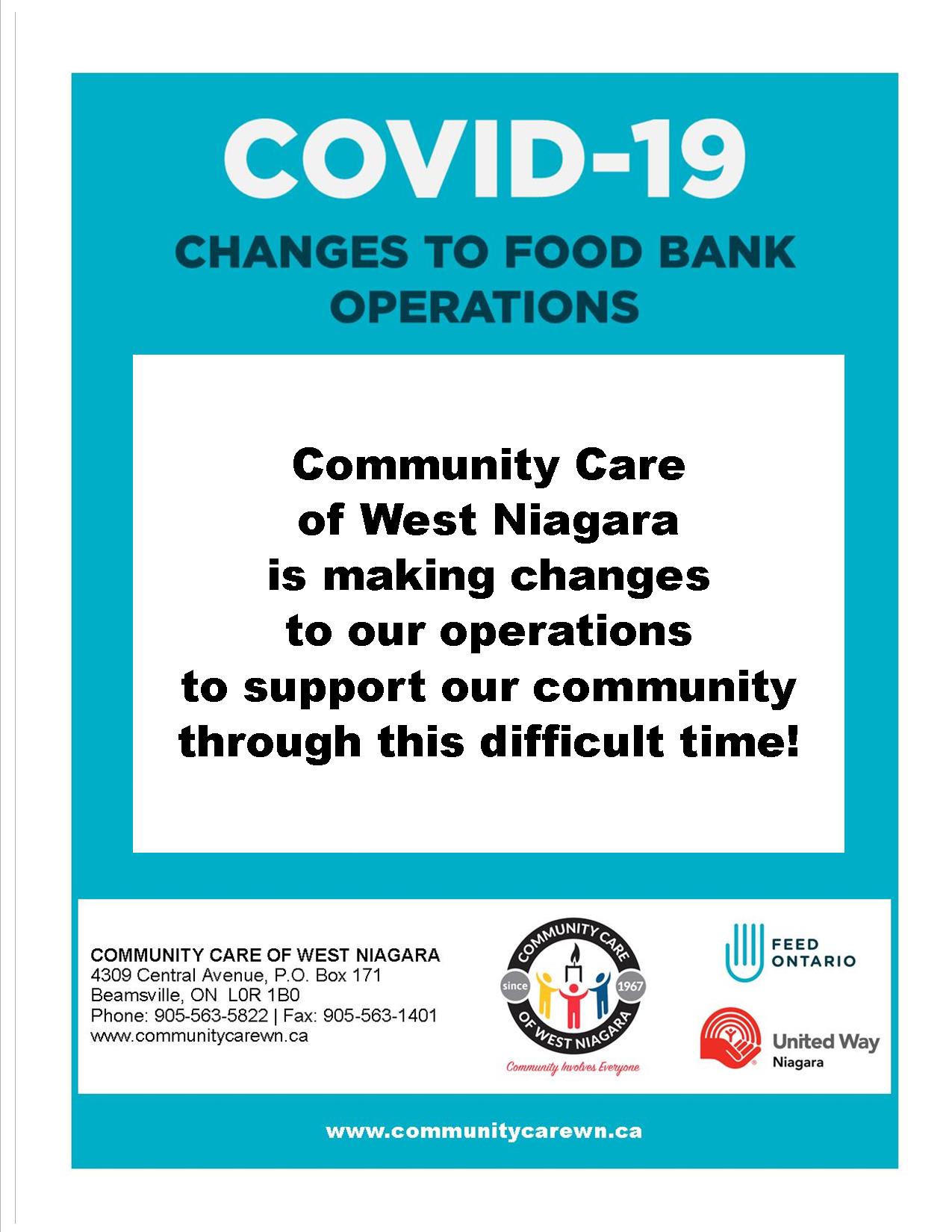 Questions about our programs? Looking to Volunteer?
Contact Community Care of West Niagara today.