Most Needed Items
As of March 16, 2023:
Body Wash (no bar soap pls.)
Cleaning Supplies
Coffee (instant & ground)
Condiments (no mustard pls.)
Cooking Oils (canola, olive, sunflower etc.)
Feminine Hygiene (tampons) 
Fruit Juice, Juice Boxes
Hot Chocolate
Kids Snacks (cookies, pudding, granola bars etc.)
Kleenex
Laundry Soap - small containers
Pasta Sauce (cans preferred over jars)
Salad Dressing
Small bags of Flour
Small bags of Sugar
Tea (Orange Pekoe)
Toilet Paper/Paper Towel 


*At this time, we have been blessed with an abundance of:
TUNA & MUSTARD
Lincoln, we thank you in advance for your generosity,
and we appreciate your support!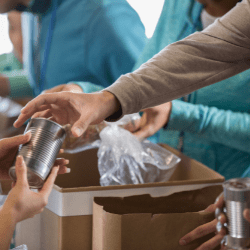 Donations are gratefully accepted at
-Beamsville Location
- 4309 Central Ave. Beamsville
-Mon - Fri - 9 am-4pm (at the back door)
or
-Vineland Location
- 3831 Victoria Ave. Vineland
-Tues - Thurs -  1pm - 4:30pm