Most Needed Items
As of September 07, 2023:
*Applesauce - Jars and Snack Cups 
*Baking Ingredients - Small Sizes of Flour, Sugar, Brown Sugar 
*Broth - Chicken, Beef & Vegetable
*Brown Beans 
*Cake & Muffin Mixes, Icing Sugar 
*Canned Fruit - Peaches, Pears, Fruit Cocktail, Mandarin Oranges, Pineapple, Cranberry Sauce
*Canned Meat - Flakes of Turkey, Chicken & Ham , Corned  Beef
*Canned Soup -  Vegetable, Chicken Noodle, Cream Soups
*Canned Vegetables - Mixed, Carrots, Mushrooms
*Cans of Beef Stew, Chili
*Cereals, Oatmeal
*Chef Boyardee Canned Pasta
*Children's Snacks - Fruit Snacks, Goldfish, Bear Paws etc.
*Chunky Soup - Chicken, Beef & Habitat Pea 
*Coffee, Tea, Hot Chocolate, Boost, Gatorade 
*Cookies - Choc Chip, Assorted
*Cooking Oils - Olive, Vegetable, Canola etc.
*Crackers - Swiss Cheese, Vegetable, Ritz or Goldfish etc.
*Dish Soap, Laundry Soap & Cleaning Supplies
*Granola Bars, Protein Bars
*Gravy - Canned, Packages
*Hamburger Helper, Stove Top Stuffing
*Hygiene Products, Shampoo, Conditioner, Body Lotion & Wash,    Liquid Soap, Deodorant, Razors, Toothbrushes, Toothpaste
*Juice & Juice Boxes
*Ketchup, Mustard, Relish, Mayo, BBQ Sauce and Salad Dressing
*Kraft Dinner
*Pancake Mix, Peanut Butter, Jam 
*Pasta & Pasta Sauce
*Potatoes - Instant, Canned
*Pudding cups, Jell–O Pudding, Jell-O cups and Jell-O  
*Rice - Ben's Original, Minute Rice etc.
*Sidekicks - Rice & Pasta Sidekicks
*T Paper, Kleenex, Paper Towel, Wipes, Baby Wipes
Lincoln, we thank you in advance for your generosity,
and we appreciate your support!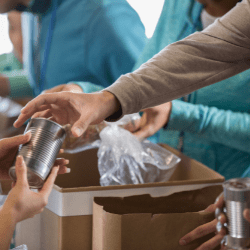 Donations are gratefully accepted at
-Beamsville Location
- 4309 Central Ave. Beamsville
-Mon - Fri - 9 am-4pm (at the back door)
or
-Vineland Location
- 3831 Victoria Ave. Vineland
-Tues - Thurs -  1pm - 4:30pm