Most Needed Items
As of October 4th, 2022:
Dish Soap, Laundry Soap, Cleaning products
Women's Deodorant
Shampoo & Conditioner
Canned Fruit
Canned Meat (Flakes of Chicken & Ham, Spam, Corned Beef)
Canned Mushrooms
Coffee (instant & ground)
Cookies/Snack Items
Crackers
Instant Potatoes
Juice, Juice Boxes
Kraft Dinner
Stuffing
Tea (Orange Pekoe)
---
Lincoln, we thank you in advance for your generosity,
and we appreciate your support!
---

*At this time, we have been blessed with an abundance of:
PASTA &  TUNA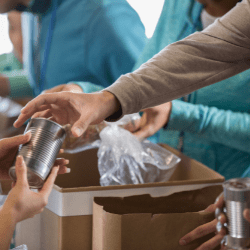 Donations are gratefully accepted at
-Beamsville Location
- 4309 Central Ave. Beamsville
-Mon - Fri - 9 am-4pm (at the back door)
or
-Vineland Location
- 3831 Victoria Ave. Vineland
-Tues - Thurs -  1pm - 4:30pm 

 

 
Questions about our programs?   Looking to Volunteer?
Contact Community Care of West Niagara today!