Great Holiday Food Drive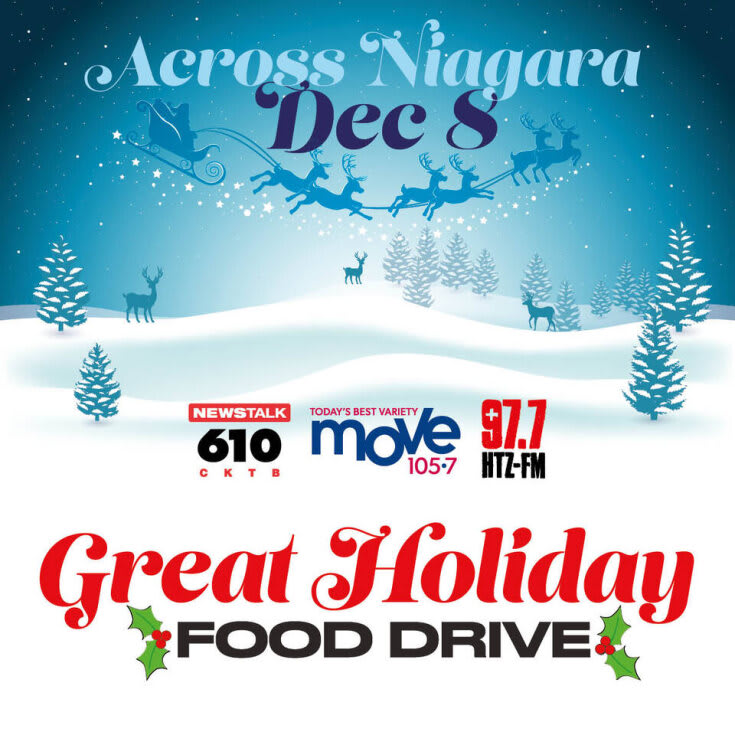 December 8th marks the 3rd annual Region Wide Great Holiday Food Drive!
Filling bags, barrels and busses never felt so good. Over the past few years many are facing challenges they never imagined possible. Job insecurity, the inability to provide basic needs for family, choosing between rent or food. From young families to the elderly living alone no one should go hungry. This year we are spreading holiday joy across all of Niagara. Every donation is important, every can and dollar make a difference. With your help we can make sure every child experiences holiday magic and no one goes hungry. Come on Niagara, it's time to fill the sleigh… and feel good!