We are sad to inform you that the 4th Annual Every Bowl Full Fundraising Dinner
has been cancelled due to the 
ON Declaration of Emergency to Continue the Fight Against COVID-19
which is currently in place until May 12, 2020
If you have already purchased tickets, you should have received an email with more information.
Thank you for your patience and understanding in these unprecedented times.
View our 2020 Sponsors & Supporters
---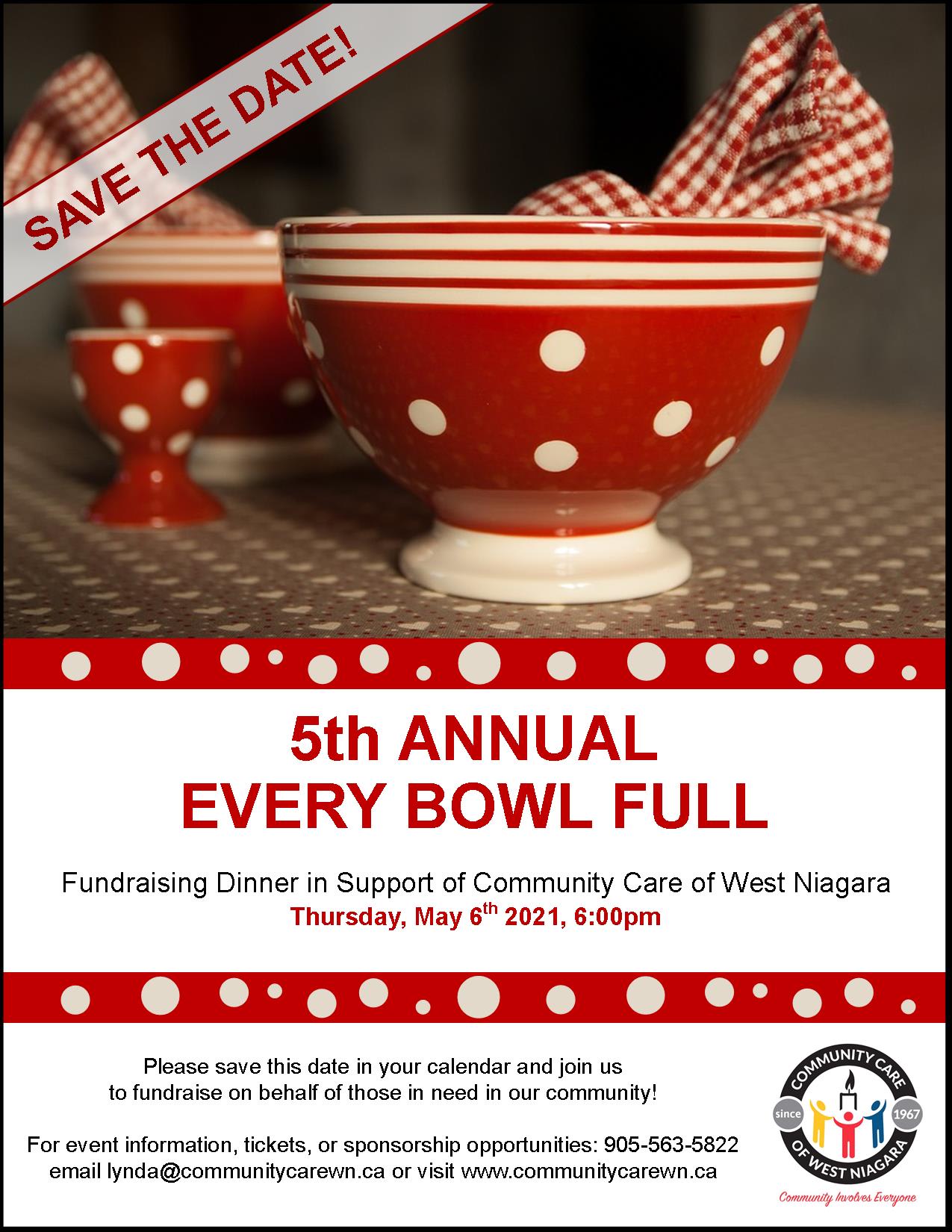 Please Save the Date!

Please Join us at the 5th Annual Every Bowl Full Fundraising Dinner

Thursday, May 7th, 2021 at 6 pm

As you may know, CCWN provides essential services and assistance to individuals and families in an effort to bridge their immediate needs on their journey to self-sufficiency.  Programs range from food and shelter security to emergency services and support that lead to the independence clients strive to achieve.  We have been meeting the needs of the less advantaged in our community since 1967 and our fundamental values on which the agency was founded have not changed.

Events such as Every Bowl Full allows us to continue this vital work and we are truly grateful the generous financial support from donors who support our fundraising efforts.
More information will be released in January 2021.
 

View our 2020 Sponsors & Supporters



Questions about our programs? Looking to Volunteer?
Contact Community Care of West Niagara today.