Families or individuals who are registered with CCWN are welcome to access our Food Bank on a monthly basis to use their 'points' and on a weekly basis to access perishables and the free shelf.
---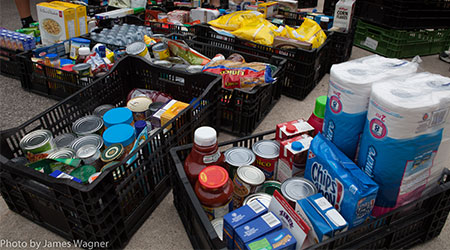 This program offsets some of the strain placed on their food budgets as well as to assist with emergency food. CCWN offers a broad spectrum of food items representing each element required for a healthy, balanced diet. We are supported by local grocers, farmers, and other vendors who help make this service possible.
Families can come once per calendar month for their perishable and non-perishable grocery pickup, and once per week for perishable items such as fresh produce and bread. Clients must show proof of residency, income and dependents every time they access this program.
Client Food Room Hours 
Monday : closed to clients
Tuesday: 9am - 3pm
Wednesday: 9am - 3pm
Thursday: 9am - 3pm
Friday: 9am - 12pm
Support Our Food Program
---
Register for this Program
Click here for information on how to prepare for your appointment.