Support Our Birthday Program
Over the course of a year, CCWN will gather and give out over 300 gifts for children's birthdays.
---
Why Support the Birthday Program?
This program was introduced by the Beamsville Lionesses and has been strongly supported by our community. This program was created to help our clients provide their children with a special gift on their birthday.
---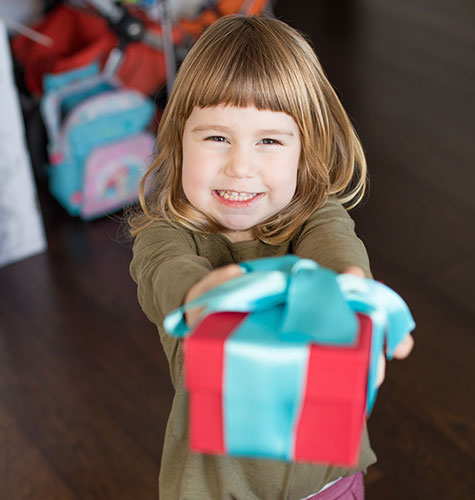 Make a Monetary Contribution
Most financial donations qualify for a charitable tax receipt with minimum contributions. CCWN issues charitable tax receipts for donations $20 and over. Donate now »
Donate Gift Items
Gifts are needed for all age groups - from newborns up to teens. Is it your birthday? Consider donating a gift on your birthday.  Gift bags or wrapping paper, as well as candles, streamers or other party items are also gratefully accepted.
Drop-off Instructions
We will gratefully receive any food donations at the rear receiving door of the CCWN building, Monday to Friday from 9am to 4pm. Please let us know you are bringing a donation by ringing the doorbell at receiving or stopping in at reception so we can meet you at the receiving area.