CCWN in partnership with the Lincoln Lions Club Presents: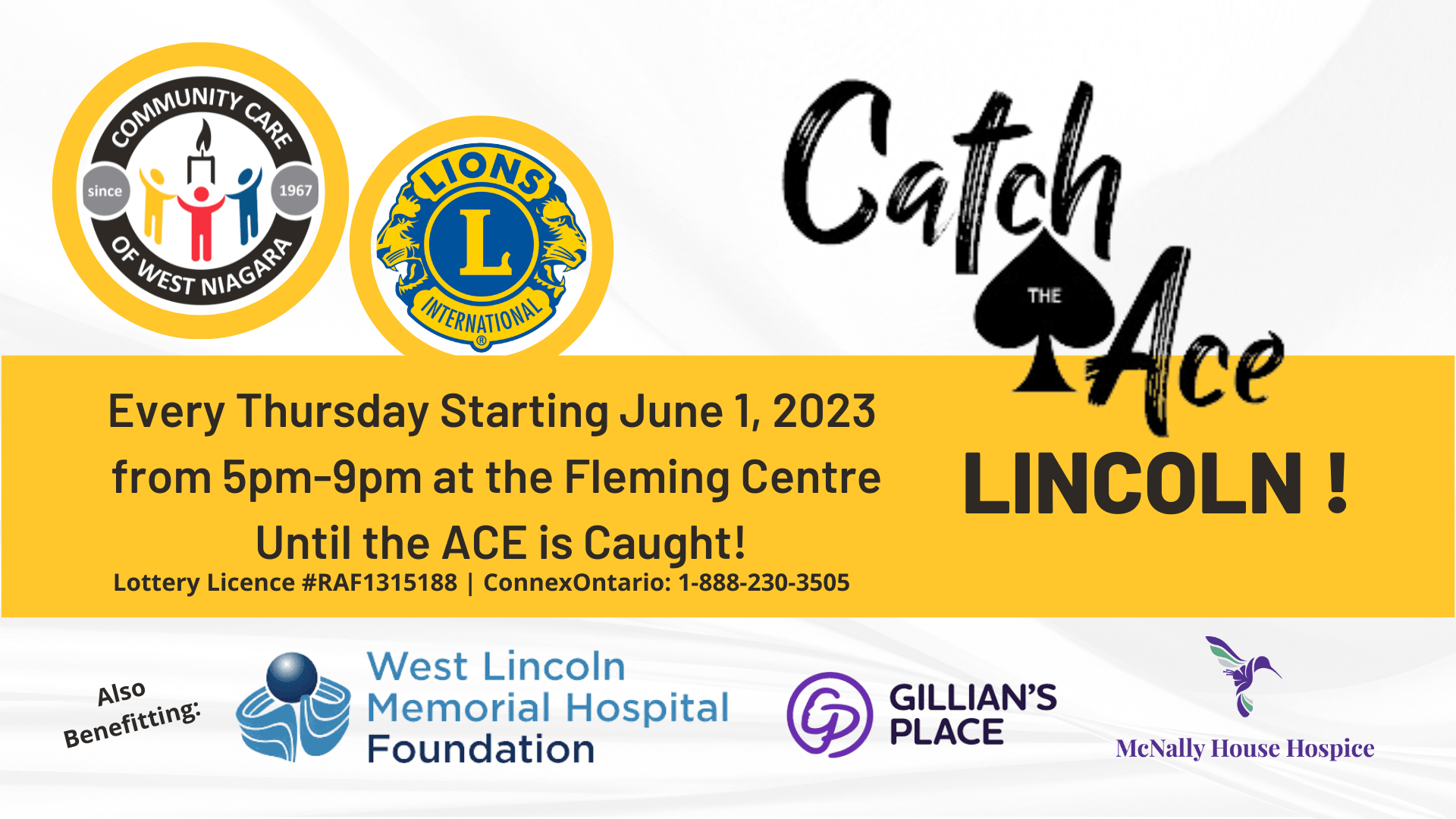 Lottery Licence #RAF1315188  |  ConnexOntario: 1-888-230-3505
Chace the Ace Lincoln supports the following charities:
Lincoln Lions Club  |  WLMHF  |  Gillian's Place  |  McNally House Hospice  
 Tickets sold IN-PERSON only!
Location:
The Fleming Centre
5020 Serena Drive
Beamsville, ON L3J 0T2
Draw Date & Time: Every Thursday at 9pm until the ACE is caught!
Tickets will be Sold from: 5:00pm - 8:50pm
Next Draw will be:  9:00pm on June 1 
Ticket Price: 1 for $10 or 3 for $20 (CASH ONLY) 
 Weekly updates and information:
Catch the Ace Lincoln Facebook PAGE

20% of the current week's ticket sales will go to the WINNER whose ticket is pulled.
30% goes into a progressive jackpot!
50% will go to the charities after expenses are paid.
(CCWN-50%, Lions 25%, WLMHF-15%, Gillian's Place-5%, McNally House Hospice-5%)
Week #1 - June 1, 2023
Number of Tickets Sold:   __________
Average Ticket Price: $__________
Week #1 - June 1, 2023
Weekly Winner: _____________________   
Card Pulled:  _____________________
---
Cards with an "X" have already been pulled.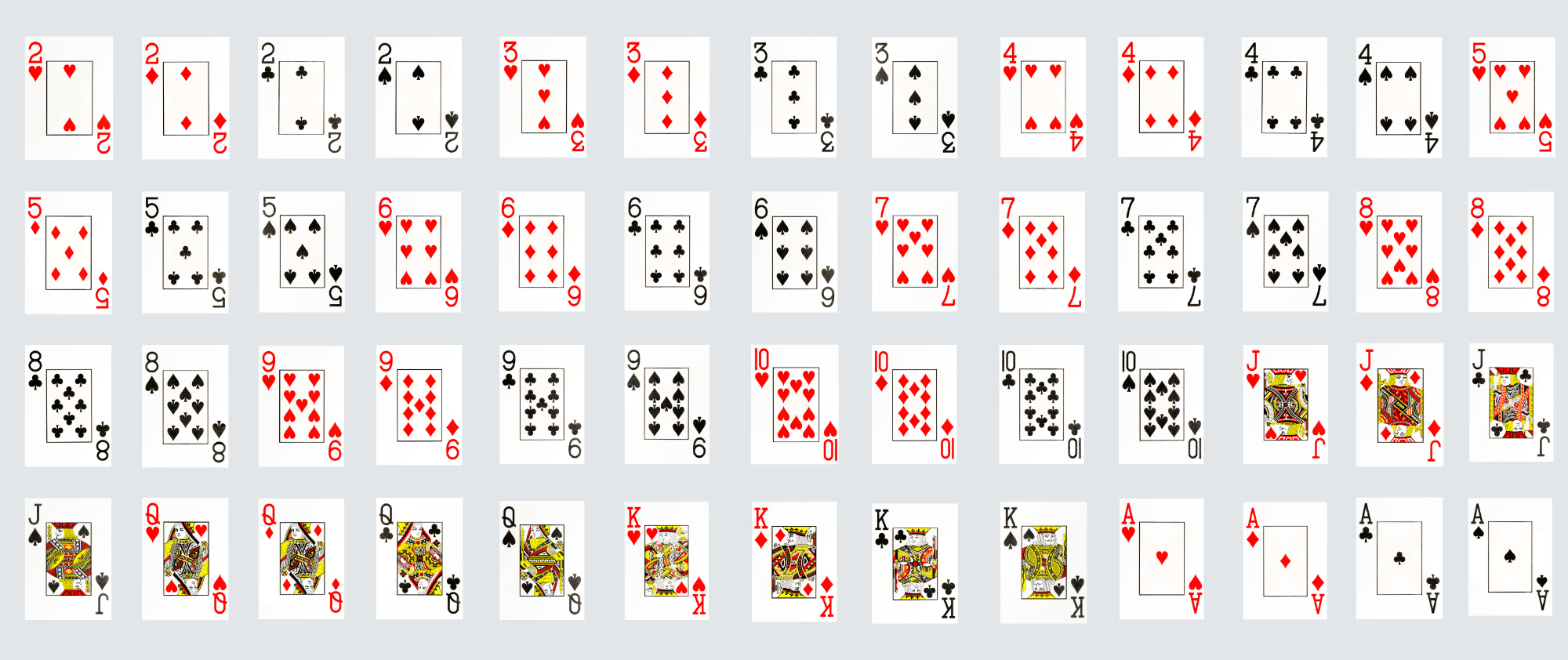 ---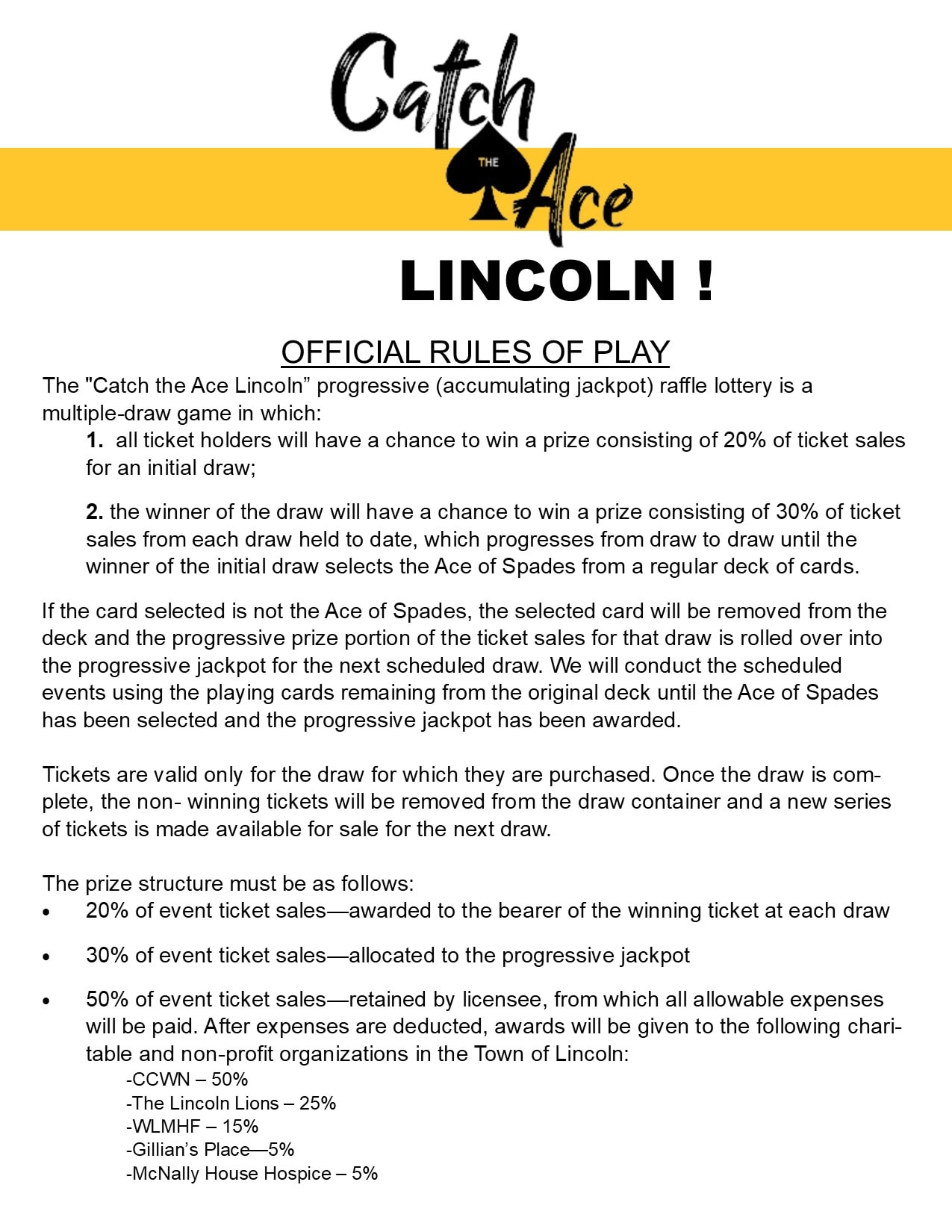 *No person domiciled in the same residence as any person involved in the operation of the lottery in an Official Capacity, whether they be a family member, tenant, boarder or otherwise will be allowed to be a winner of any of the prizes whatsoever and this rule will be posted along with all other rules to be posted.
---
While visiting the Town of Lincoln, please support our local restaurants, bars and wineries.
Want to be added, please email lynda@communitycarewn.ca. 
Check back as we add to our list!
Wineries in Lincoln: Restaurants:
Back 10 Cellars
Calamus Estate Winery
Cave Springs Cellars
Cornerstone Estate Winery
Good Earth Winery
Fielding Estate Winery
Flat Rock Cellars Ltd.
Foreign Affair Winery
Hidden Bench Winery
 Rockway 
Sue-Ann Staff